Holy cow, Workout Man! 
This is BIFF! POW! BOOM! big news!
Friday is the FINAL day
, I'm GIVING away four awesome and advanced fat loss programs when you get Roman's SuperHero program.
Get a Hollywood SuperHero body with Roman and my bonus workouts
But hurry, this special offer ends Friday night.
1) TT "Carve Your Curves"
2) TT Clash of the Titans V: "Grudge Match"
3) And two more bonus Clash of the Titans workouts
The reviews are in and these workouts are WAAAAAY better than "The Amazing Spiderman 2" <= The movie is only getting 7/10 over at IMDB.com, but my TT workouts are rocking a 10/10 in intensity & fat loss. 
Don't miss out.
This offer ends today in just a few hours.
Let me know how you like them,
Craig Ballantyne, CTT
Certified Turbulence Trainer
PS -Here are the amazing results...
...for one of Roman's clients...sexy, super-hero results. So his program, and my special bonus workout - Clash of the Titans V - work for BOTH men and women to get amazing bodies.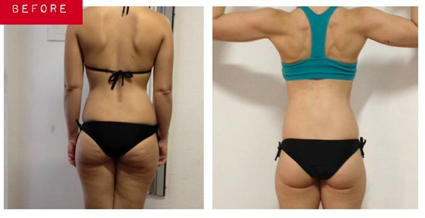 --