It's been a fun week with Joel Marion in town. On Monday we went to the Coldplay show here in Denver.
This was my favorite part.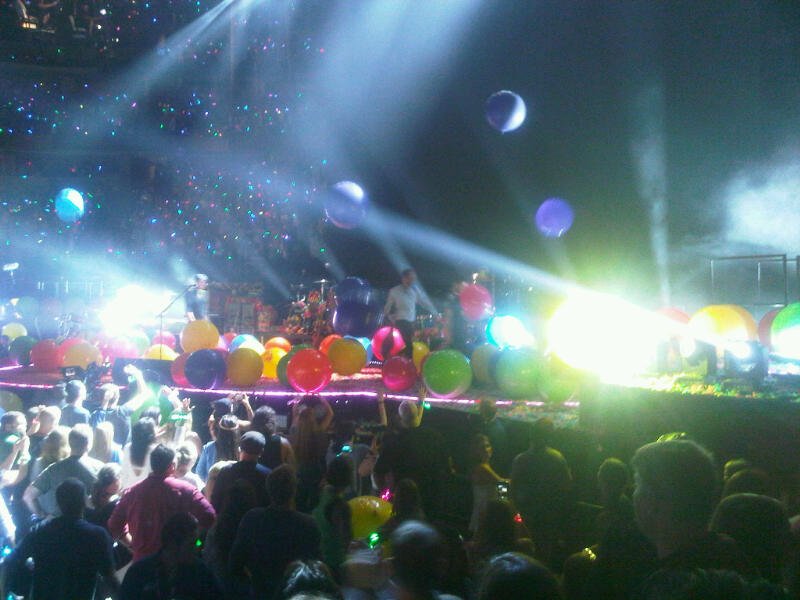 Last night we had a great dinner with Chef Gui Alinat, who is also in town to film some new cooking courses.
I've had the last two days off from the gym and didn't get a lot of sleep earlier this week, but after a good night of rest I did this workout today:
1A) Deadlift
1B) Mobility
2A) Front Squat
2B) Hang Clean
Now for a busy day...
...and my first Facebook Livestream.
Today is a practice, and tomorrow is the "big show".
Stay tuned for details.
Today's Kickbutt Mindset Tip:
Never, ever, EVER give up on what is important to you.

When faced with hard times, we have a choice: We can keep going or we can quit. But all tough times come to an end. If we quit, we only make it worse and learn nothing. If we keep going, things might get worse at first, but you WILL be making progress. Things WILL get better. The future WILL become brighter. It may be slow, but it WILL be sure. Never give up on what's important to you.
Make sure to use this mindset to enter the 27th TT Transformation Contest:
www.TransformationContest.com
Talk soon,
Craig Ballantyne, CTT