No lifting today, but Old Pooches (Bally the Dog) is back in town, so there will be lots of dog walks.
And speaking of old, Dr. John Berardi and I go way back (that photo of me, Dr. JB, and JB is from 2006 or '07 – but we've known each other since 2000 or 2001)...and now Dr. JB has some FREE advanced nutrition info for you
-
http://www.ttfatloss.com/berardi-nutrition/
He originally told me that this was for personal trainers, but frankly, I think you're smart enough to learn from it too, because after all, you're a TT reader. And that makes you extra special.
Now for something goofy…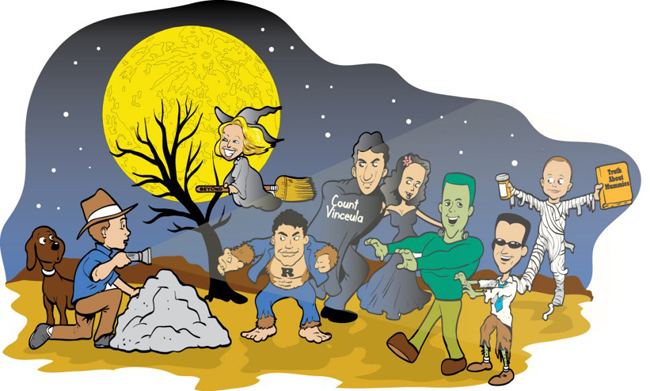 http://www.turbulencetraining.com/Images/bally-doo.jpg
I had that funny cartoon created where you'll see Craiggy and his canine buddy, Bally-Doo, tracking down monsters like Were-Roman, FrankenJoel, Zombie-Adam, Count Vinceula and Flavia, Isabel the Sorceress, and Mike "the Truth About Mummies" Geary...and they would have gotten away with it too, if weren't for that meddling kid and his dog.
Today's Kickbutt Mindset Tips:
Avoid the 3 C's: "Don't criticize, condemn, or complain." - Dale Carnegie
No matter how much you feel like you are struggling, never give up. Keep moving towards your vision. Never stand still. Believe in yourself.
Craig Ballantyne, CTT
Certified Turbulence Trainer