When I was a full-time personal trainer back in 2004, the
clients who always got the best results were those who went
from 'low-intensity' training to Turbulence Training.
Basically, those who were doing slow cardio and then 
switched to metabolic resistance training got FAST results.
Most of the time, these fast-results clients were women, and 
so the #1 rule for ladies is to increase your training intensity
- if you want fast, body shaping results.
Now of course, you can't out-train a bad diet, and that's why you're also
getting Flavia's Meal-by-Meal diet plan that she used - along with her
metabolic training - to put curves in all the right places and flat abs
onto her lean stomach.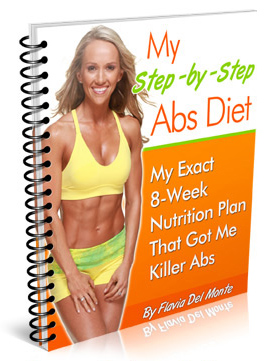 But today is your LAST chance for this special offer.