Travel frustrations yesterday. Nearly swore while waiting in the 6th line of the day. Panama City had a little traffic, nothing outrageous, but I let it get to me and became agitated in the hotel check-in line. Today I'll be better!
There's also a new habit challenge I forgot to mention.
52.5 hours of sleep per week.
Been hitting 50 regularly.
Pushing for more!
I had 7.5 hours last night and just couldn't sleep any later today. But that meant I had a good workout at the well-equipped gym here at the Westin Playa Bonita. And I followed it with a really healthy breakfast of smoked salmon, walnuts, spinach, and lots of pineapple.
Westin Hotels are generally one of the most consistent for healthy food and decent gyms. I'm a fan.
Today's workout:
1A) Cable Face Pull
1B) Pushup
2A) CB Chest Press - 60 pound dumbbells for high reps
2B) Pullup
3A) Seated Row
3B) 1-Arm Cable Lateral Raise
Finally...Here's a good morning shot from Panama.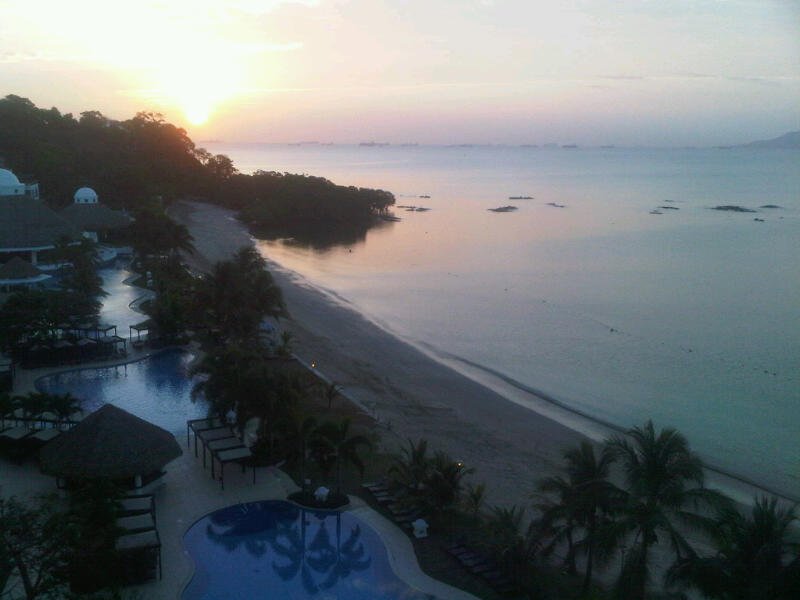 Today's Kickbutt Mindset Tip:
This week... Kick a bad habit by removing temptations & planning two solutions for each obstacle.
So for me, it's getting to sleep 15 minutes earlier and not wasting afternoon time on the net.
Stay strong,
Craig Ballantyne, CTT