Last night we had a chance to see Phelps, Lochte, Ledecky, and rising star Penny Oleksiak at Rio 2016.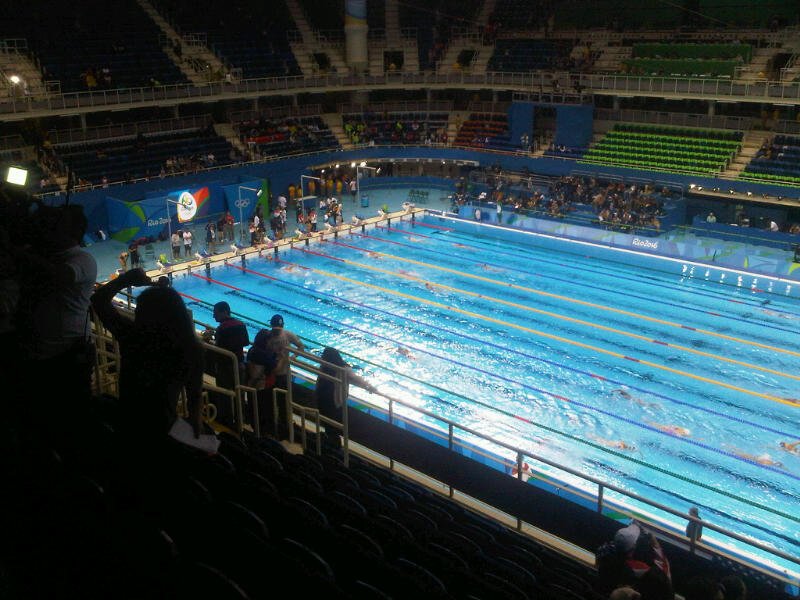 My favorite part was watching 40 swimmers warmup in the pool at the same time... and somehow avoid getting kicked in the face, despite there being 6 to a lane at some points.
BTW, the swimming didn't start till 10pm local time... and some races finished just before midnight. Not my preferred training schedule, that's sure!
But the swimmers motivated me to push hard today in a bodyweight hotel room workout here in Brazil.
7 rounds of...
1A) Bodyweight Squat - 50 reps
1B) Pushups - 20 reps (+ 10 more)
1C) Iron Cross Hold
Today's Kickbutt Mindset Tip:
Get out of your comfort zone and connect with one new person every day. Take action and attract good people into your life. Get the social support and professional accountability you need.
Get inspired,
Craig Ballantyne, CTT
PS - Off to gymnastics today...