Yesterday was a low-key day. I actually did a lot of work because we have some big ETR projects on the go.

Around mid-afternoon we went down to Ipanema beach to visit USA House and the insanely overpriced USA Olympic Store. Here is last night's sunset view at Ipanema beach with my local Brazilian tour guides, Bruno and Tai.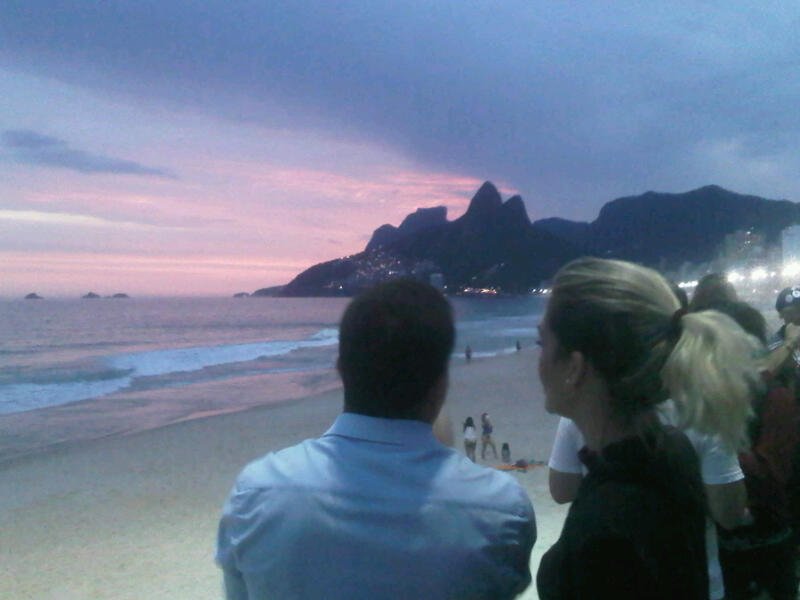 Then we went to the famous Copacabana Palace Hotel. It might be the nicest hotel I've ever visited. I'd like to stay there one day. We had a great fancy dinner with the Marion family and called it an early night.
Today is also a relaxing-work day, and then tonight it's our final Olympic event, the USA men's quarterfinal basketball game. Will there be an upset?
Kickstarting my morning, though, of course, was a bodyweight workout:
1) Pushups
2) Lunges
3) Iron Cross
4) Bodyweight Squats
Total of 501 reps (Iron Cross not included in the count)
I did a max pushup set of 55 to start to the workout. Good to see my numbers didn't drop off despite the months I spent on a 4-day per week barbell and heavy lifting program.
Today's Kickbutt Mindset Tip:
Relax, let go, and allow those who can help you to help you. You don't always need to go it on your own. You don't need be a hero, a martyr, or sacrificial lamb. It's okay to show a weakness, to address it, to fix it. It's okay to let someone put bandages on your wounds. The world is not full of sharks out for your blood. Instead, you are surrounded with people that care and want to help you as much as you want to help them. So let them.
Make the right decisions today and always,
Craig Ballantyne, CTT