Yesterday I traveled from Denver to San Diego. Flight was smooth. Gathered up some supplies when I landed. Did some work, got up early, did more work, prepped for 1-day Mastermind and then hit a workout.
1A) DB Chest Press - 75x13
1B) DB Rear Delt Raise
1C) Face Pull
2A) Pullups
2B) Cable Abs
Now over to nutrition...
Dang, this is bad news!
Why America struggles with weight... Makes sense, right?

Honestly I don't know how more Americans aren't overweight... every corner, every commercial, every billboard...EAT!
I tell ya, if I wasn't banned from the glutenz, I would be ordering Papa John's pizza every night... but not the regular pizza, just the cookie pizza.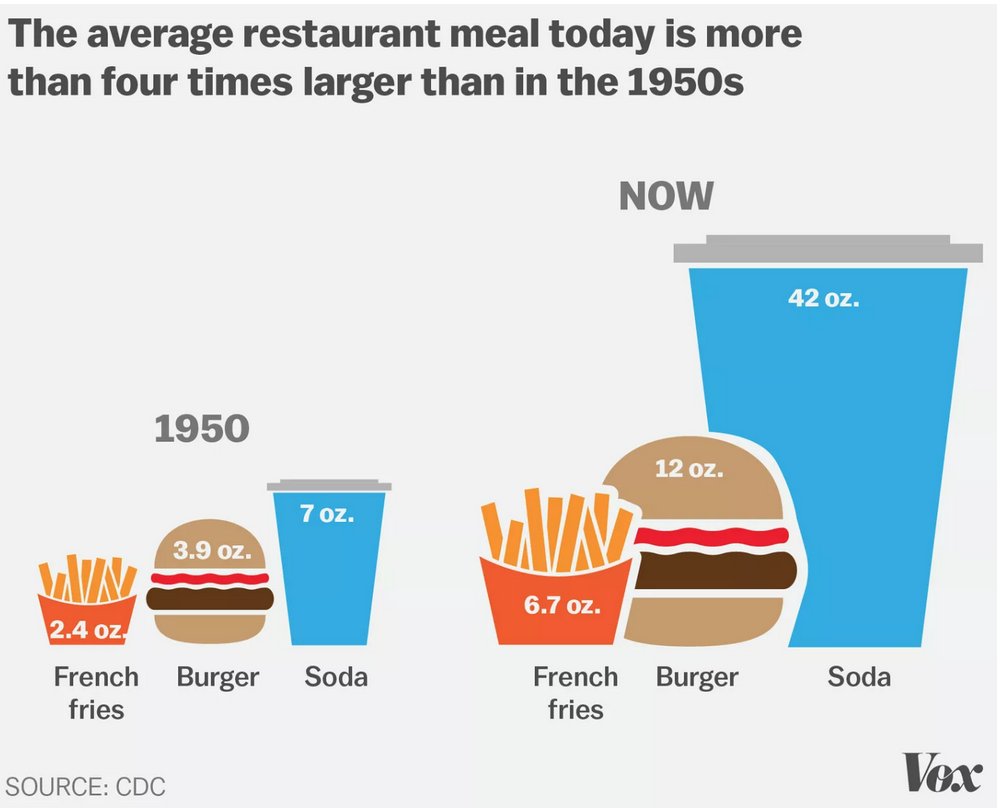 Today's Kickbutt Mindset Tip:
Avoid the temptations of junk food, excess caffeine, and alcohol that only bring you down. Nourish your body and support your energy with healthy living – nutritious food, regular exercise, and 7-8 hours of sleep per night. Meditate daily, breathe deeply, and relax. Live well. Live long. Leave a legacy.
Leave it strong,
Craig Ballantyne, CTT
PS - Get stuff done.