Yesterday was an off-day here in Denver. I had a great walk through the LoHi neighborhood near where I have an apartment. LoHi stands for Lower Highlands, and it's a hot neighborhood.
The best thing about the 'hood is the Little Man Ice Cream shop.
However, you can't go there every day, as I explain below...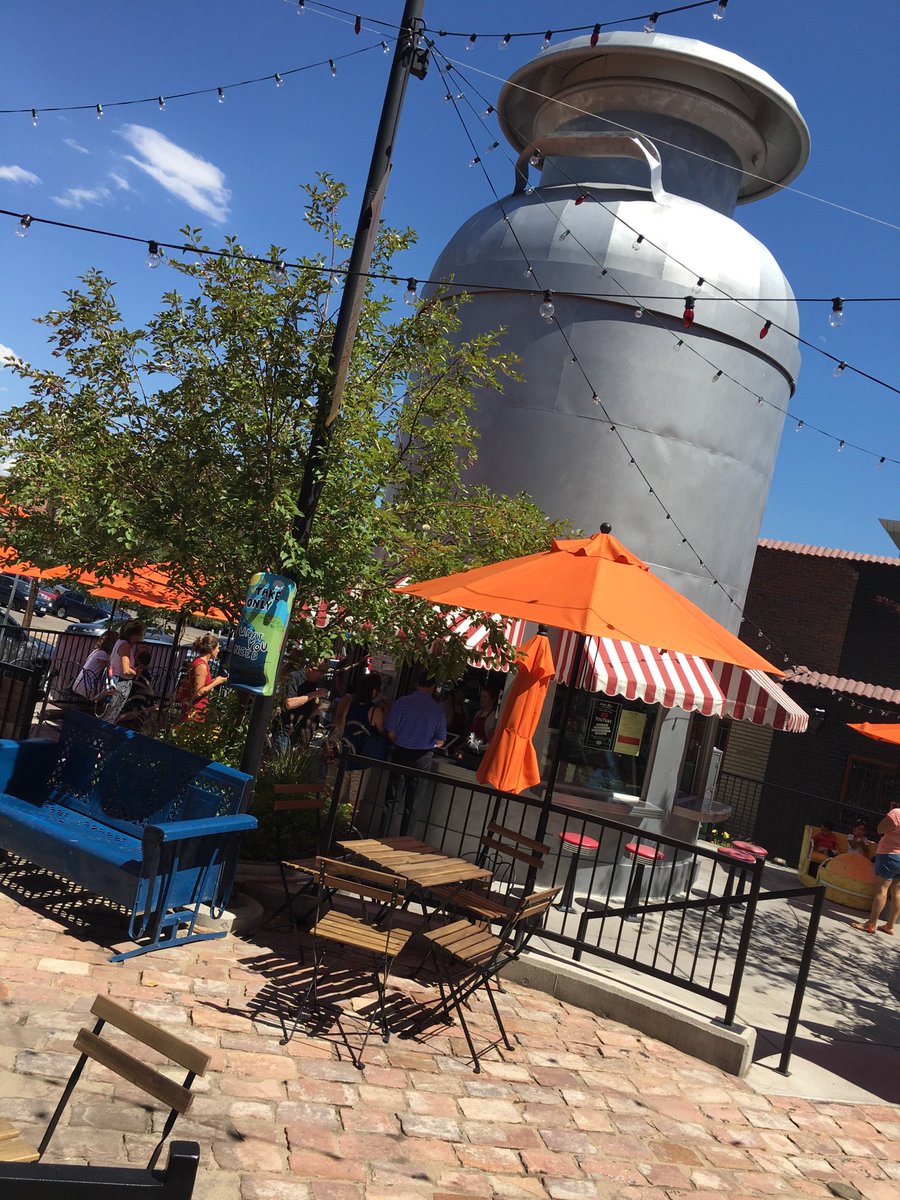 Today was back to the bar in the gym for a squat workout. Good times.
1A) Power Clean
1B) Mobility
2A) Squat - Left hamstring felt tight so I cut the last set short
2B) Mobility
3A) Good Morning
3B) Overhead Squat
4) 1 set of reverse lunges
Lunch was a kale salad from Mad Greens with some sardines-packed-in-evoo that were left over from Chef Gui's Eat More Burn More filming session yesterday here in Denver. I'll tell you more about that soon.
Today's Kickbutt Mindset Tip:
YES, you can enjoy your holidays and special meals...Yes, you can give yourself a treat when you deserve it...But be respectful of your body.
Your gut is NOT a garbage disposal...Your belly is not a dumpster for diet disasters…Your body is your vessel for 80, 90, and hopefully 100 years of life...Feed it real food, move it with natural movements, and give it the rest and recovery it needs (from the 21st century temptations that big food companies have put in our way).
Stay strong, my friend! I'm here to support you.
Make the right decisions for your right life... "The pain of discipline weighs ounces, but the pain of regret weighs tons." - Jim Rohn
Make it right,
Craig Ballantyne, CTT
PS - Now you know...
People always ask me, "Who the heck is this Simon Black guy?"
Simon is the co-founder (along with Matt Smith) of the BlackSmith Liberty and Entrepreneurship camp.
The camp is held each summer in Lithuania, and I've been speaking there for 7 years. It's the highlight of my summer and I'm already looking forward to the next one – to be held July 6-10th, 2017.
Simon is also the owner of SovereignMan.com, and even though he's never studied "Internet Marketing", he's built a 7-figure online business (and an even bigger offline business) thanks to his incredible content and email writing skills.
Recently he filmed a short video for his readers.

https://www.sovereignman.com/lifestyle-design/video-update-from-sovereign-valley-20151
Notice how fired up he gets.
Simon is the perfect example of a person turning passion into profit.
Let me know what you think.
Should I make some videos like that?