There's been no gym at my hotels in Switzerland, so I've been taking the week off workouts. But we've been walking a lot.
Today was a heck of day.
It started with a ferry ride, than a steep train ride up a 7000 foot mountain, and some hiking up to the highest peak.
Here's my view from the top, overlooking Lucerne this morning.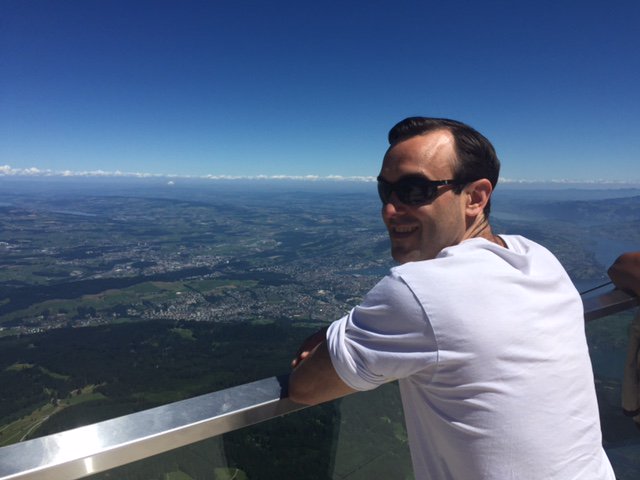 Then it was a gondola ride to the bottom and a swim in the lake, followed with a great steak dinner.
Lucerne is 6 hours ahead of EST, so I'm going to crash soon.
Today's Kickbutt Mindset Tip:
---
Live Life!Get outside. Do Yoga in a park. Run through a forest. Swim in an ocean. Bask in the sunshine. Nap in a hammock. Cruise with windows down. Get fresh air. Then end an amazing day by sitting and talking with family. Be present. Enjoy one another. Connect with one old friend that you have not spoken with in a long time. It is meant to be. They are also thinking of contacting you. Reach out. Have gratitude for those you love and for all you have accomplished this week.

Live it,

Craig Ballantyne, CTT